New words in English
Webster's New Word Dictionary
A dictionary for new words in English?
The idea of putting together a dictionary for new words in English was first suggested to me by a gentleman called Yves Criton.
As someone who has worked in the business of English language training for quite a few years I have always had a great interest in the language and its changes over the years. I therefore decided to act on Yves' suggestion.
So, I decided to put the dictionary on our company website and invite learners, trainers and anyone interested to join me in my mission.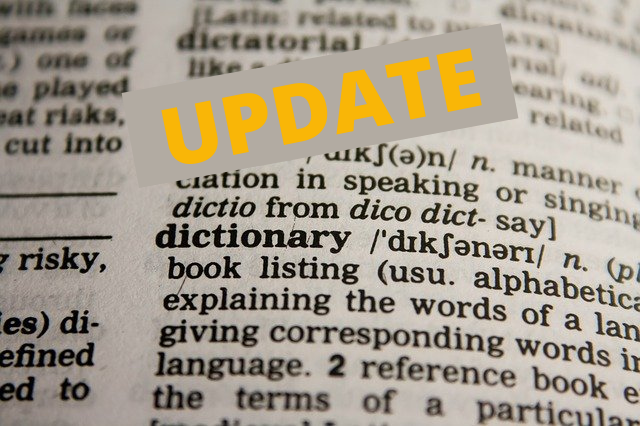 All you have to do is send us a new word or expression that you come across and we will put it with a definition into our "Webster's New Word Dictionary"
In order not to begin our Webtser's New Word Dictionary with a blank page for each letter of the alphabet, I have decided to prime our mission by borrowing words from The OXFORD NEW WORD LIST for the years 2019 and 2020.
This should get us off to a flying start.
Whoever you are wherever you are when you come across a new English word or expression, use this special New English Word contact form, and if it is suitable we will add it to our Webster's New Word Dictionary.
Good hunting,
Mike WEBSTER